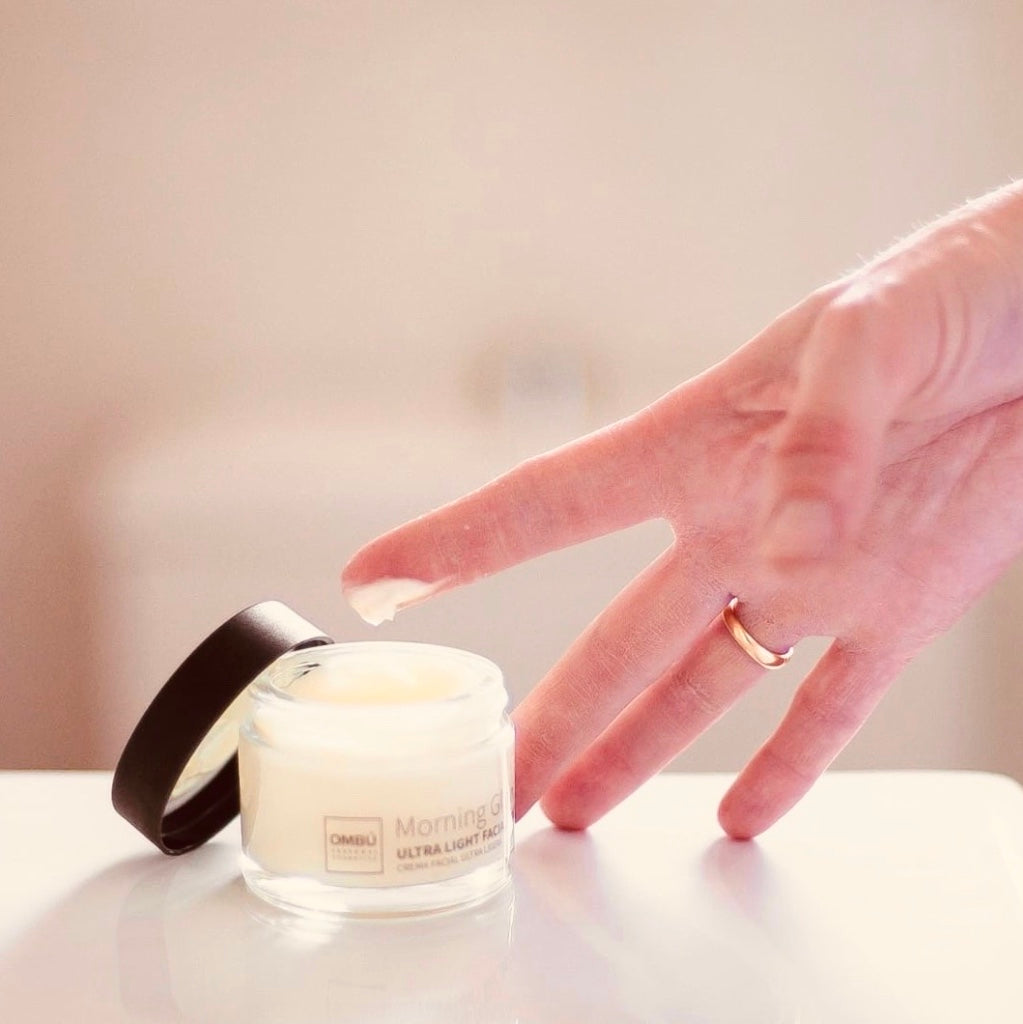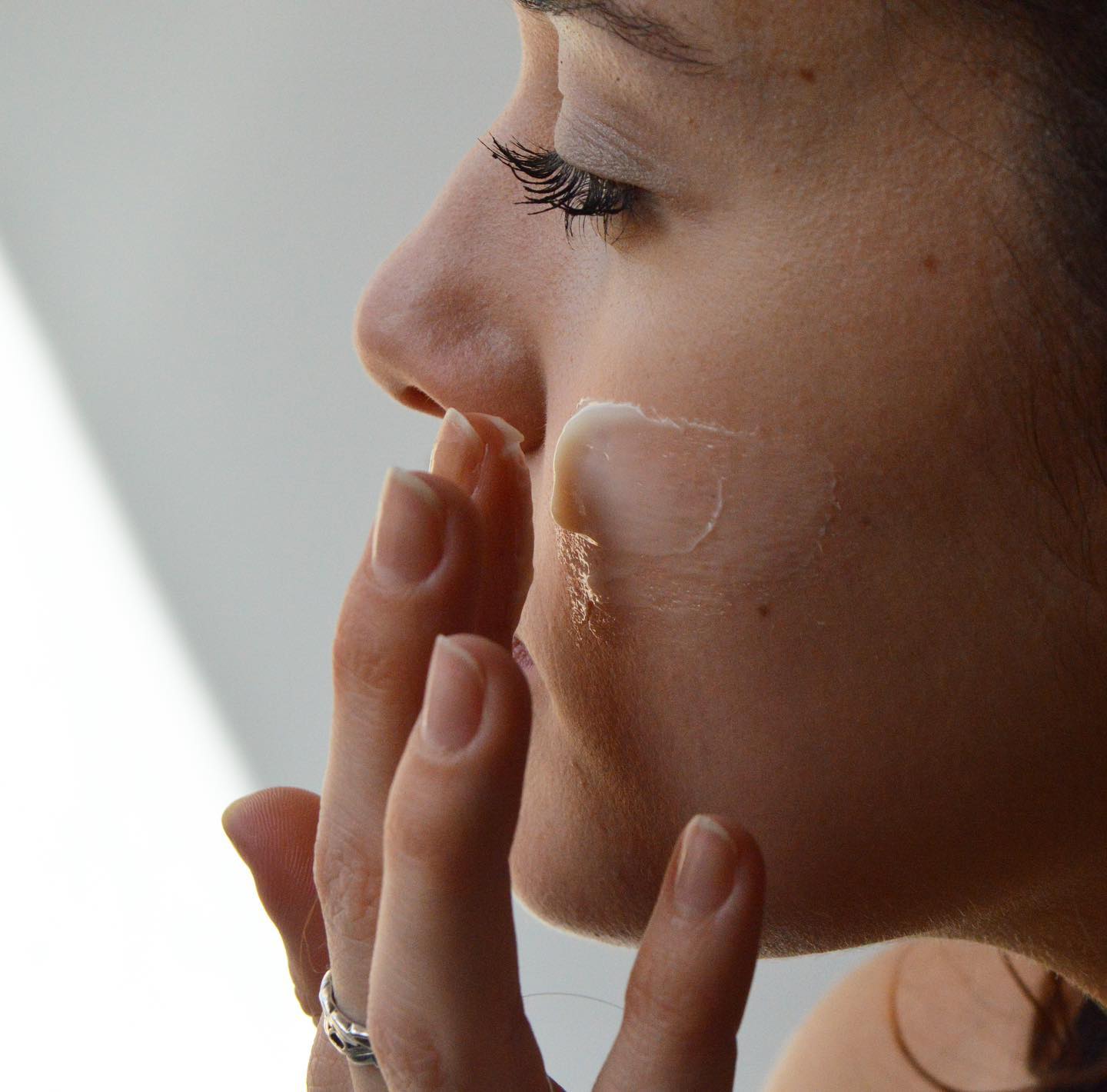 Ultra Light Facial Cream | Morning Glow - 50ml
Save 20%
Sale price

€27,95
Regular price

€35,00
(/)
---
The perfect breakfast for your skin! Morning Glow Gel Cream is hydrating and revitalizing, with a long-lasting intense nourishing action that instantly calms the skin and keeps it hydrated throughout the day. This gel cream is the perfect moisturizer to rebuild the epidermis and protect it. Creating a water reserve that maintains hydration throughout the day. Its high caffeine and vitamin content restores luminosity to the skin. Its light texture allows easy absorption with a delicious summer aroma. Non-greasy formula.
Made with: moringa oil, chia oil, caffeine, apricot oil, vitamin B3, jojoba oil, vitamin E, grapefruit essential oil and allantoin.
Vegan | Cruelty Free | Indicated for sensitive skin | Suitable for pregnant women | Certified Bio Ingredients | Organic | Non-comedogenic | No synthetic fragrances | Without gluten
Assets:
BIO Moringa Oil
It is an oil of excellent quality, it has high antioxidant power and anti-inflammatory and antibacterial properties. It provides the skin with elasticity, closing pores, perfecting texture and eliminating aggression caused by free radicals. It acts as a repairer and protector of the skin.
Chia Oil
It is considered a superfood thanks to its high content of Omega 3 fatty acids. That is why it is a powerful antioxidant that fights and neutralizes the oxidizing action of free radicals. This oil is the ideal ally to prevent wrinkles and expression lines. It contains group B vitamins, magnesium and zinc, which nourish and provide vitality to the skin.
Caffeine
One of the most important properties of this stimulant is its easy absorption through the skin. It helps prevent the photoaging effects produced by solar radiation, delaying the appearance of wrinkles and reducing skin spots. In addition, it promotes microcirculation, which translates into greater hydration and a visible decrease in inflammation, making it an excellent ingredient in anti-fatigue facial creams.
Apricot Oil
This fine and light-touch oil is absorbed immediately and is tolerated by all skin types. It is especially indicated in the care of sensitive areas such as the eye area or even irritated and sensitive skin. This oil has a high moisturizing and nutritional power thanks to its high content of vitamins A, B and E. It also contains carotenoids, oleic acid and linoleic acid. Very effective as a soother for irritated skin and regenerator for dull or fatigued skin.
Vitamin B3
This vitamin is essential for cellular functioning since it is part of two coenzymes that participate in the physiological metabolism of the skin. It provides the cream with antioxidant, protective and color-unifying properties. On the one hand, it reinforces the skin's natural barrier, stimulates cell renewal and improves blood circulation, which translates into greater hydration. In addition, it reduces hyperpigmentation spots, unifies color and acts as a highlighter.
Jojoba Oil
Its composition is very similar to that of the skin's natural sebum, this characteristic gives it very valuable cosmetic properties. On the one hand, it has the ability to promote water retention, maintaining the hydration levels of the dermis.
Vitamin E
Vitamin E is obtained from wheat germ. Added to cosmetics, they extend their useful life since this natural preservative is a powerful antioxidant that prevents the oxidation of oils due to environmental exposure. On the skin, it acts as a protector and prevents cellular aging caused by the action of free radicals. Prepares the skin to face external aggressions that dehydrate and weaken it.
Grapefruit Essential Oil
Intense fruity and citrus smell that leaves the skin feeling fresh and lasting aroma. It promotes the oily balance of the skin and is used in anti-acne treatments as it has pore decongestant properties.
Allantoin
It is a hydration factor that is found naturally in nature. It has keratolytic properties so it helps eliminate the layer of dead skin cells. It is also a powerful restructuring of the stratum corneum, making it an excellent skin soother and healer.
How to use:
Apply daily to clean facial skin. Spread a small amount of cream over your face and spread it with your fingers from the inside out to promote blood circulation.
Ingredients:
Aqua, **Moringa Oleifera (Moringa) Seed Oil, Glycerin, Glyceryl Stearate, Cyclopentasiloxane, Propylene Glycol, PEG 150, Simmondsia Chinensis (Jojoba) Seed Oil, Salvia Hispanica (Chia) Seed Oil, Prunus Armeniaca (Apricot) Seed Oil, Caffeine, Allantoin, Niacinamide, Citrus Paradisi (Grapefruit) Peel Oil, Helianthus Annus (Sunflower) Seed Oil, Daucus Carota Sativa (Carrot) Root Extract, Daucus Carota Sativa (Carrot) Seed Oil, Beta-Carotene, Phenoxyethanol, Ethylhexylglycerin, Sorbitol, Carbomer, Sodium Hydroxide, Tocopheryl Acetate, *Limonene, *Linalool, *Citral.
*Naturally present in essential oils. **From organic farming
Quality, Seasonal and Ecological Active Principles:

In all our products, we pursue a perfect balance between science and nature. Each formula is carefully designed, using only active ingredients with proven effectiveness, which translates into personalized solutions to achieve exceptional results. We collaborate closely with certified suppliers, closely supervising every stage, from cultivation to production of the final product, ensuring that each ingredient meets our rigorous quality standards.

Made in Spain:
At Ombú, we manufacture all our products in Spain. We have our own laboratory where we design, produce and export globally.

Commitment to Animal Ethics - Cruelty Free and Vegan:
We comply with European regulations (REGULATION (EC) No 1223/2009) by not testing on animals. Additionally, we ensure that our raw material suppliers share this ethical commitment. Our products are 100% free of ingredients of animal origin.
How much do shipping costs cost me?

..


At Ombú Cosmetics we give you free shipping costs for all orders you place with an amount greater than 20 Euros.

Peninsula - €3.95. Free shipping from €20
Canary Islands - €3.95. Free shipping from €20

Balearic Islands - €9.99. Free shipping from €39

__

How long will it take for my order to arrive?

..

Peninsula - Delivery in 24-48 business hours.

Balearic Islands (Mallorca) - Delivery in 48-72 business hours.

Balearic Islands (other islands) - Delivery in 72-96 business hours.

Canary Islands (Gran Canaria and Tenerife) - Delivery in 24-48 business hours.

Canary Islands (other islands) - Delivery in 72-96 business hours.

All our shipments are quickly prepared before 12 noon and sent safely. Orders placed after the checkout time are shipped the next business day. To know when your order is shipped, keep an eye on your email inbox. We will send you a shipping confirmation of your order and you will also receive an SMS from the logistics company indicating the estimated delivery date. On weekends or holidays, shipments are handled the next business day. Delivery times depend on the destination area. Shipments are not made on Saturdays, Sundays or holidays, but on the next business day.

__

How can I track my shipment?

..OMBU SEASONAL COSMETICS

As soon as your order leaves our logistics center, you will receive a shipping confirmation email. You can track your shipment using the link you will find in the email. You can also track it using the SMS that our logistics company will send you. If you do not receive the tracking, you can request it directly from us at hello@ombucosmetics.com

__

What happens if my delivery address is incorrect?

We recommend that you check the address indicated when placing your orders to ensure that the information is correct and complete, since it is not possible to change the address once the shipment has already been made without generating an additional shipping cost. If you detect any incorrect information, please contact nosotr@sa

hello@ombucosmetics.com

as soon as possible.

__

What should I do if I am absent on the delivery day?


A first delivery will be made to the indicated shipping address and if you are absent at the time of delivery, the courier will try to leave a notice in the mailbox.

After this first delivery attempt, the delegation that distributes your area will try to contact you to arrange a second delivery. If you are also absent during the second delivery, the order will remain at the branch in your area so that you can pick it up at the agency.

If for some reason they have not been able to contact you to arrange delivery, you can write to us at

hello@ombucosmetics.com

so that we can provide you with contact information or help as necessary.

__
You can return the products you want from your order within 15 calendar days from the day you receive your purchase and we will issue you a refund.

__

What happens if the product is defective or does not match the purchased reference?

Then we will take care of the entire process. We will collect the products and proceed to manage the incident. Contact our customer service team at hello@ombucosmetics.com within 24-48 hours of receiving your order and we will detail how to make the return in a very simple way.

__

Have you changed your mind about your order?

If you have changed your mind about your order, you will have to take care of sending it to us. The products to be returned must be in the same condition in which they were received; unopened and with the original packaging and box. Once we receive the returned products, we will check that everything is correct and we will contact you to confirm that the refund has been processed. We will refund the entire purchase except shipping costs. Send an email to hello@ombucosmetics.com, our customer service team will guide you on how to do it.

__
Ultra Light Facial Cream | Morning Glow - 50ml
Sale price

€27,95
Regular price

€35,00
Choose options