Article: Retinoids - Nano Fluid Emulsion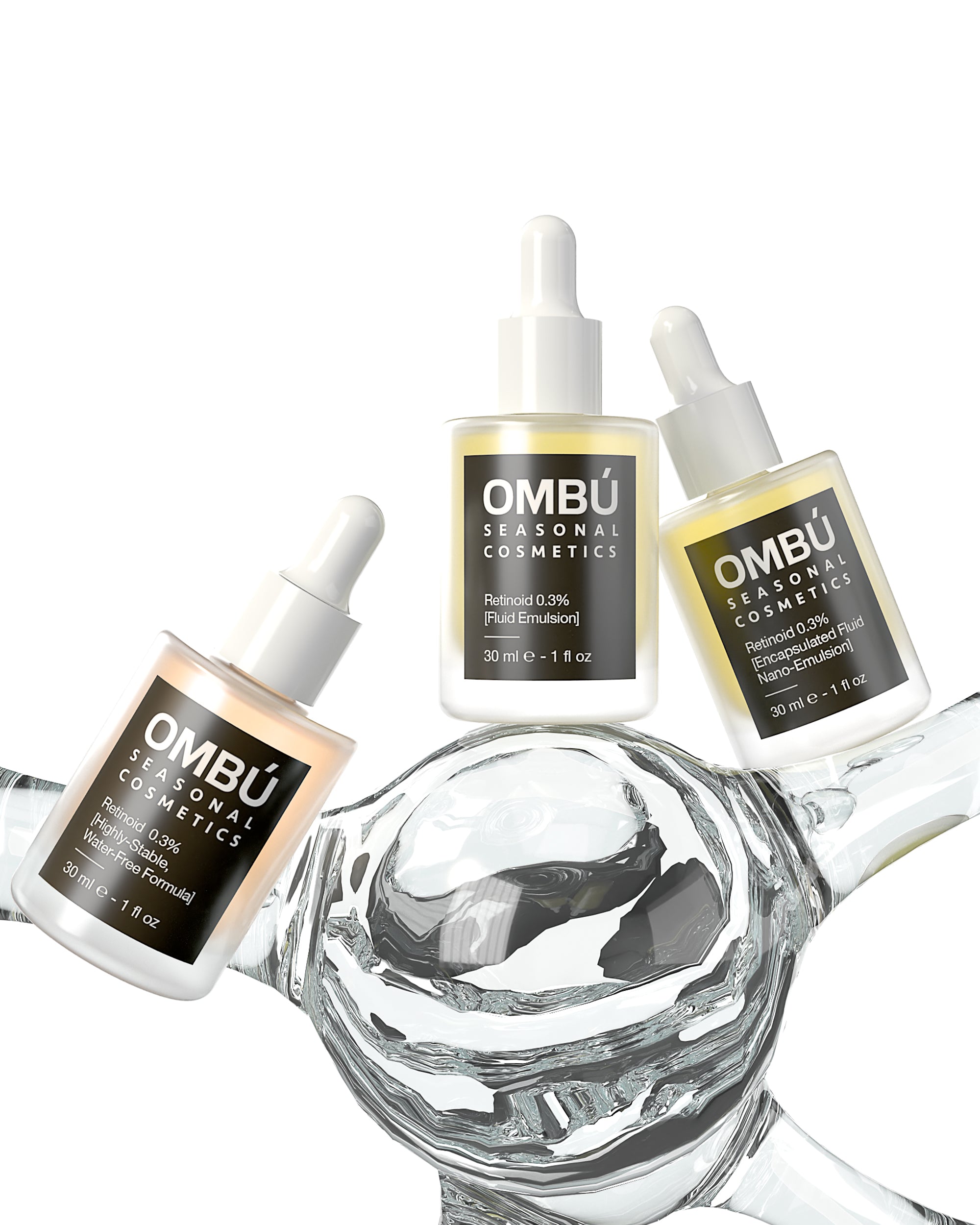 Retinoids - Nano Fluid Emulsion
Nanotechnology has revolutionized the cosmetic industry in recent years, allowing the creation of more effective and better quality products. One of the most recent advances is the fluid nanoemulsion in cosmetics with retinoids, a formula that combines the beneficial properties of retinol with the high penetration capacity of nanometric particles.

Retinoids are derivatives of vitamin A and are used in cosmetics for their antioxidant, anti-inflammatory and skin regenerating properties. However, its use in traditional formulations may be limited due to its low solubility in water and its tendency to degrade with light and air.

Fluid nanoemulsion is a solution to these problems, since retinoids are encapsulated in nanometric particles that increase their solubility and stability. In addition, these particles are able to penetrate the deeper layers of the skin, which improves their effectiveness and reduces the possibility of side effects.

Another advantage of the fluid nanoemulsion with retinoids is its light and soft texture, which makes it ideal for sensitive and irritation-prone skin. In addition, being a non-greasy formula, it is absorbed quickly and does not leave residue on the skin.

Although fluid nanoemulsion with retinoids is a relatively new formulation, it has already been shown to be effective in reducing wrinkles, improving skin texture, and reducing pigmentation. However, as with any skin care product, it is important to follow the instructions for use and avoid unprotected sun exposure.

In summary, the fluid nanoemulsion in cosmetics with retinoids is an innovative formula that offers significant benefits for the skin. Its penetration capacity, stability and soft texture make it an excellent option for those looking to improve the appearance and health of their skin.